Concert at the Domaine for the Mens Alors festival!
Posted by Domaine des Hautes Glaces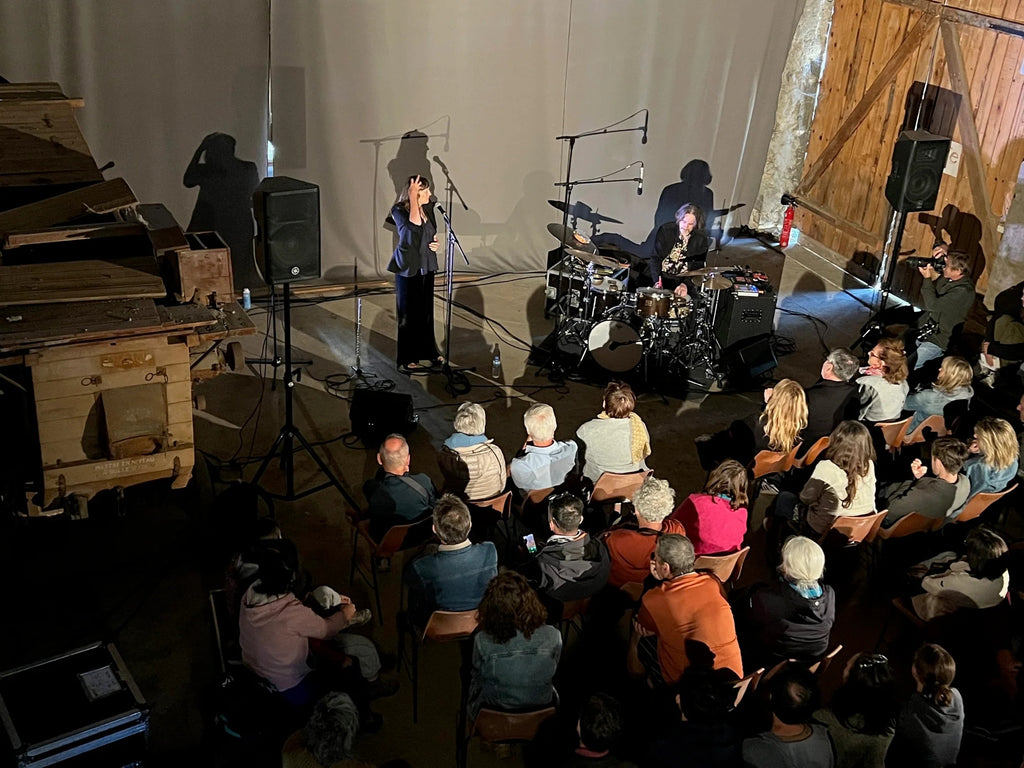 Lie So! returned for its 19th edition from July 31 to August 5, 2023. Les Hautes Glaces were, like every year, partners of the event.

On Saturday August 5 at 11 a.m. , the Domaine welcomed Edward Perraud (drums) and Elise Caron (vocals).
The duo uses what is within earshot, within reach, firing on all cylinders. In a burst of recitatives and spontaneous songs, he crosses genres and styles with relish and insolence, depth and carefreeness.