Desirability & Frugality
Posted by Domaine des Hautes Glaces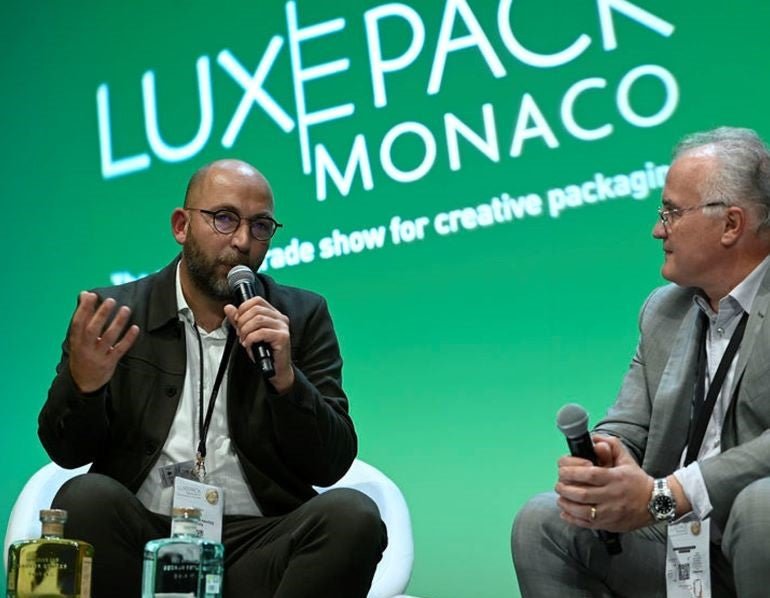 Launched as part of its "autumn tour", Hautes Glaces made a stopover in Monaco at the beginning of October at Luxe Pack, the leading trade fair for luxury packaging.

Frédéric Revol was invited by the organisers to take part in a round-table discussion on a theme that is fundamental to Hautes Glaces and that the luxury industry seems (finally!) to be addressing: how to reconcile desirability and sustainability?

In the company of Alban Mayne (Beauty Disrupted) and Nick Dormon (Echo Brand Design), in the summer heat (welcome to the 21st century), Frédéric was able to briefly outline our vision of frugal luxury, as a counterpoint to a culture dominated by the enjoyment of excess, by the vertigo of the moment, by the myth of unrestrained consumption.

It's an opportunity to demonstrate, with a bottle in hand, that there are paths where pleasure and beauty are not incompatible with frugality, where taking the long view has more virtues than the immediate, and where desire can be born from this intense attention to the mysteries and depths of the world.

In a finite material world, our awareness of our limits is certainly a tipping point, where the doctrine of "always more" must give way to that of "less and better", another vision of progress, less greedy of resources, more resilient, but so desirable...

Many thanks to the luxury Pack Monaco team for the invitation and to Pierre Jourdan for hosting the event.