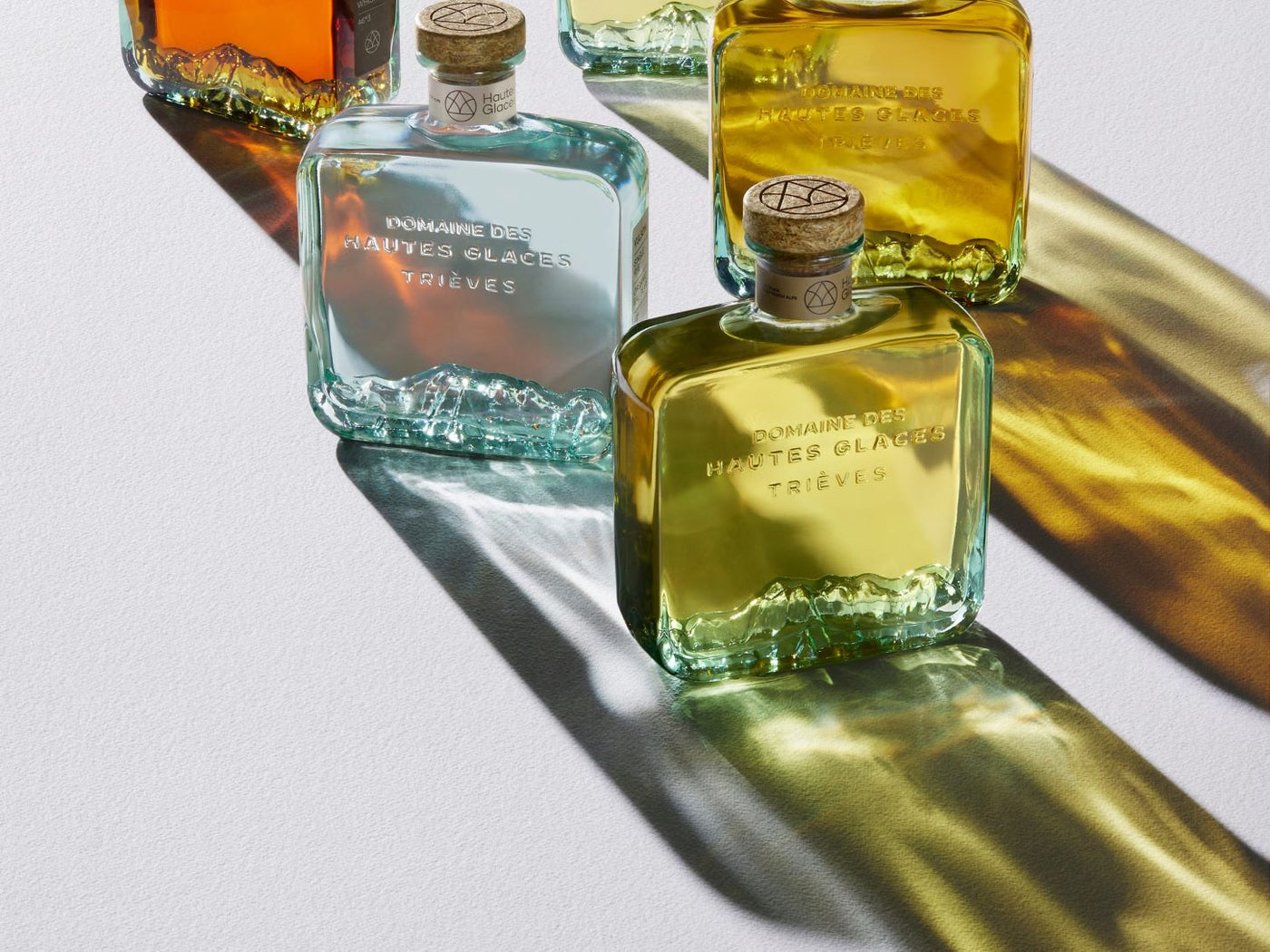 Exceptional spirits
Collections
CORE EXPRESSIONS
Here you'll find a collection of our core expressions: the essence of Hautes Glaces. One to celebrate the refinement of barley, another to discover the racy character of rye: two signatures that give you a taste of the sublime alliance between the grains of our mountains, unprecedented know-how, and essential resting time.

EPISTÉMÈ, THE EXPLORATORY COLLECTION
Introducing our exploratory collection: unique editions to taste the many facets of the Hautes Glaces terroir. These limited editions invite you to discover the richness and complexity of the know-how involved from field to bottle. Whisky produced on a parcel-by-parcel basis, the influence of grain, yeast, cask or cellar, new cereals or seasonality... Epistémè offers an ever-changing journey of taste.
To help you find your way through this aromatic infinity, the editions of the Epistémè collection have an original code name, reflecting the exploration specific to each cuvée.